Welcome To
Odisha Regional Study Point
We Allows the best competitive exam preparation for SSC,BANKING, RAILWAY &Other State Exam(CT, BE.d)… etc
In ଓଡ଼ିଆ Language…
Why opt ORSP?
✅Daily Free Live class
✅Daily Free practice Quiz
✅FREE Live Tests Quiz
✅Performance Analysis
✅All Govt Exams are Covered
Current Affair 21 Oct 2020-ORSP
World Osteoporosis Day: 20 October
The World Osteoporosis Day (WOD) is observed annually on October 20.
The day aims to raise global awareness of the prevention, diagnosis and treatment of osteoporosis and metabolic bone disease.
Osteoporosis is a condition when the bone turns fragile and is thus susceptible to fracture.
It is quite common in women aged above 35.
World Statistics Day: 20 October
The World Statistics Day is observed globally on 20 October.
The celebration of World Statistics Day 2020 is a global collaborative endeavour, organized under the guidance of the United Nations Statistical Commission.
At its 41st Session in February 2010, the United Nations Statistical Commission proposed celebrating 20 October 2010 as World Statistics Day (Decision 41/109).
2020 theme "Connecting the world with data we can trust."
Asia Power Index 2020
India has been ranked at 4th position, with a score of 39.7 out of 100, in the Asia Power Index 2020, released by the Sydney-based Lowy Institute.
The Asia Power Index 2020 ranks 26 countries and territories to assess the relative power of states in Asia.
The United States has retained its position as the most powerful country influencing the Asia-Pacific with a score of 81.6.
It is followed by China (76.1) and Japan (41) at second and third spot respectively.
Australia to join Malabar Naval exercise with India, US and Japan
Australia will join the Malabar naval exercise involving India, US and Japan.
The exercise showcases the deep trust between four major Indo-Pacific democracies and their shared will to work together on common security interests.
The Annual Naval Exercise Malabar-2020 is expected to be held in the Bay of Bengal and the Arabian Sea later this year.
This year, the exercise has been planned on a 'non-contact-at sea' format.
The Malabar series of Naval exercises started in 1992 as a bilateral Indian Navy-US Navy exercise and Japan joined the Naval exercise in 2015.
Agriculture Minister Narendra Singh Tomar launches AYUSHMAN SAHAKAR scheme
Union Agriculture Minister Narendra Singh Tomar launched the AYUSHMAN SAHAKAR scheme.
The scheme is a unique way to assist cooperatives play an important role in creation of healthcare infrastructure in the country.
AYUSHMAN SAHAKAR scheme has been formulated by the National Cooperative Development Corporation (NCDC).
NCDC would extend term loans to prospective cooperatives to the tune of 10 thousand crore in the coming years.
NCDC's Ayushman Sahakar scheme aims at bringing transformation in the health services primarily in the rural areas.
The scheme also provides working capital and margin money to meet operational requirements of the health facilities. It provides interest subvention of one percent to women majority cooperatives.
Nitin Gadkari lays foundation stone for country's first-ever multi-modal logistic park in Assam
Union Minister for Road Transport and Highways Nitin Gadkari virtually laid the foundation stone for the first-ever multi-modal logistic park of the country in Assam.
The 694 crore rupees park at Bongaigaon district will provide direct connectivity to air, road, rail and waterways to the people of Assam.
It will be developed under the Bharatmala Pariyojana of the Centre.
The fund for the multimodal logistics park would be spent in 3 components – road and railway connectivity as well as building and infrastructure work.
GOI, ADB inks 177 million dollar loan pact to upgrade 450 kms of state highways & major district roads in Maharashtra
Asian Development Bank, ADB and Government of India signed a 177-million dollar loan to upgrade 450 kilometres of state highways and major district roads in Maharashtra.
The project will improve connectivity between rural areas and urban centres in the state enabling rural communities to better access markets, employment opportunities and services.
The project will also strengthen road safety measures by developing a road safety audit framework that will protect vulnerable groups such as the elderly, women and children, following the international best practice.
NITI Aayog to establish Frontier Technologies Cloud Innovation Centre with AWS
In order to address societal challenges through digital innovation, NITI Aayog announced the establishment of a Frontier Technologies Cloud Innovation Centre, CIC with Amazon Web Services, AWS.
It is the first of its kind in India.
This CIC is part of the AWS CIC Global Programme which provides an opportunity for government agencies, non-profits and educational institutions, to come together on pressing challenges, apply design thinking, test new ideas, and access the technology expertise of AWS.
India's agricultural exports rise by 14.8 % during first five months of current fiscal
India's agricultural exports have recovered from a pandemic-induced decline.
Exports of major farm products stood at 53,000 crore rupees in the five-month period between April and August 2020-21, a rise of 14.8 percent compared to the corresponding period last year.
During the April to August period, farmers gained from higher exports of rice, wheat and sugar.
Exports of basmati rice, a big-ticket export item among cereals, during April-August rose 8.2 percent from the year-ago period, while the value of non-basmati rice exports grew 91.3 percent.
IIT Madras startup launches 'mooPay' for Dairy Farmers in Rajasthan
Stellapps, the IIT-Madras incubated dairy-tech startup, has launched a first-of-its-kind, fully-automated direct payment platform, 'mooPay', for dairy farmers in Rajasthan.
mooPay is a payment gateway for dairies and dairy farmers where the dairy officials can transfer milk payments digitally to member farmers from the dairies' existing bank account to farmers' savings bank account.
This will remove the risks and costs of transferring money in cash to hundreds of thousands of farmers in hundreds of villages.
ISA Solar Awards conferred for the first time
For the first time since the inception of the framework agreement of ISA, Solar awards were conferred on countries of the region as well as institutions working for solar.
Solar Awards were awarded for the three categories
Visvesvaraya award – to recognise the countries with maximum floating solar capacity in each of the four regions of ISA.
Kalpana Chawla awards – to recognise outstanding contribution of scientists and engineers working in the field of solar energy.
Diwakar award – to recognizes organisations & institutions that have been working for the benefit of differently-abled people and have maximised the use of solar energy in the host country.
The winners of these 3 categories are
Visvesvaraya award – Japan for the Asia Pacific region and the Netherlands for Europe and Others region.
Kalpana Chawla awards – Dr.Bhim Singh from IIT Delhi (India) and Dr. Aaesha Alnuaimi from Dubai Electricity and Water Authority (United Arab Emirates.
Diwakar award – Arpan Institute (Haryana) and Arushi Society.
Nobel Prizes and Laureates
Nobel Prizes and Laureates 2020

Nobel Laureates
Field
Contribution
Harvey J. Alter, Michael Houghton and Charles M. Rice
Medicine
Discovered Hepatitis C virus
Roger Penrose
Physics
Discovered that black hole formation is a robust prediction of the general theory of relativity
Reinhard Genzel and Andrea Ghez
Discovered supermassive compact object at the centre of our galaxy
Emmanuelle Charpentier and Jennifer A. Doudna
Chemistry
Discovered the method for genome editing
Louise Glück
Literature
For her unmistakable poetic voice that with austere beauty makes individual existence universal
World Food Programme (WFP)
Peace
For its efforts to combat hunger, for its contribution to bettering conditions for peace in conflict-affected areas and for acting as a driving force in efforts to prevent the use of hunger as a weapon of war and conflict.
Paul R. Milgrom, Robert B. Wilson
Economic Sciences
For improvements to auction theory and inventions of new auction formats.
Nobel Prizes and Laureates 2019

Nobel Laureates
Field
Contribution
William G. Kaelin Jr, Sir Peter J. Ratcliffe and Gregg L. Semenza
Physiology or Medicine
Discovered how cells sense and adapt to oxygen availability.
James Peebles, Michel Mayor and Didier Queloz
Physics
James Peebles: theoretical discoveries in physical cosmology

And

Michel Mayor and Didier Queloz discovered an exoplanet orbiting a solar-type star.

John B. Goodenough, M. Stanley Whittingham and Akira Yoshino
Chemistry
Discovered the development of lithium-ion batteries.
Peter Handke
Literature
Discovered an influential work that with linguistic ingenuity has explored the periphery and the specificity of human experience.
Abiy Ahmed Ali
Peace
For his efforts to achieve peace and international cooperation, and in particular for his decisive initiative to resolve the border conflict with neighbouring Eritrea.
Abhijit Banerjee, Esther Duflo and Michael Kremer
Economic Sciences
For their experimental approach to alleviating global poverty.
QUIZ TIME
[Current Affair 21 Oct 2020-ORSP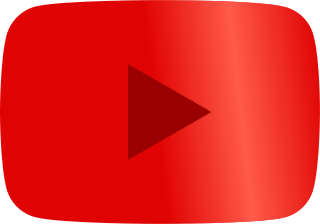 Welcome To
Odisha Regional Study Point
We Allows the best competitive exam preparation for SSC,BANKING, RAILWAY &Other State Exam(CT,BE.d)…etc
In ଓଡ଼ିଆ Language…
Why opt ORSP?
✅Daily Free Live class
✅Daily Free practice Quiz
✅FREE Live Tests Quiz
✅Performance Analysis
✅All Govt Exams are Covered
❓LIVE CLASS SCHEDULE❓
🔍 EVERY DAY🔎
6.00 AM- Current Affairs Live
2.00 PM- Resoning Live
2.50 PM- GS/GA Live
8.00 PM – ENGLISH LIVE
8.30 PM – Math Live
9.15 PM- Topper Announcement
9.30 PM- DECE PYP Live
Sunday-English+Odia Live+Teaching Aptitute
TELIGRAM LINK- https://t.me/ORSP_OFFICIAL
Subscribe Our YouTube Channel – https://www.youtube.com/c/ODISHAREGIONALSTUDYPOINT
App Download Link-
DOWNLOAD FROM GOOGLE PLAY STORE
WATCH Our STUDY PLAN Video for Kick Start your Competitive Exam Prep.
✏️✒️📚📖✅✅✅
ORSP Daily74M Quiz App(Earn Money by Answering Daily Quiz(Current Affairs+Math+Reasoning+GS+GA)-(WATCH VIDEO)
Join With us As per Schedule
And
Happy Learning…
Thank You
ORSP
(9502052059)