Welcome To
Odisha Regional Study Point
We Allows the best competitive exam preparation for SSC,BANKING, RAILWAY &Other State Exam(CT, BE.d)… etc
In ଓଡ଼ିଆ Language…
Why opt ORSP?
✅Daily Free Live class
✅Daily Free practice Quiz
✅FREE Live Tests Quiz
✅Performance Analysis
✅All Govt Exams are Covered
Current Affair 22 Oct 2020-ORSP
International Chefs Day: 20 October
International Chefs Day is observed globally on 20 October every year.
The day aims to celebrate and honour the noble profession and educate people around the world about eating healthy.
This was formed by Dr Bill Gallagher, a renowned chef and the former president of the World Association of Chefs Societies (World Chefs), in 2004.
It is also the day for experienced chefs to pass on their knowledge and culinary skills to the next generation with a sense of pride and commitment.
2020 theme 'Healthy Food for the Future'.
UAE delegation reaches Israel for first time in history
In an historic first visit by a Gulf Arab nation, a United Arab Emirates delegation reached Israel.
It was accompanied by top US officials to cement the normalisation of ties between the two nations.
As part of the US-brokered deal, four agreements were signed relating to investment, scientific cooperation, civil aviation and visa exemptions, during the visit.
Police Commemoration Day: 21 October
The Police Commemoration Day is observed on 21st October every year to honor the loyalty and supreme sacrifice of police personnel for the nation.
It was on this day in 1959 when CRPF led a saga of valour and sacrifice in the inaccessible, inhospitable terrain of Hot Springs in Ladakh.
A patrol party of twenty personnel of CRPF and Intelligence Bureau had gone to search for a missing reconnaissance party when it was ambushed by the Chinese Army.
In spite of the sudden attack and disadvantageous tactical position, they fought valiantly against the Chinese army personnel who were in large numbers and heavily armed.
In this battle, ten CRPF men were martyred in defense of the country.
Maharashtra becomes first state in country to cap prices of masks
Maharashtra has become the first state in the country to cap the prices of masks.
N95 masks will now be available at Rs 19 to Rs 49, while two-layer and three-layer masks will be available for Rs 3 to 4.
This maximum selling price limit will be applicable to all mask manufacturing companies / distributors / retailers in the state.
All mask manufacturers / distributors / retailers in the state will be required to display the quality of the mask and its fixed maximum selling price.
People celebrate Kati Bihu festival in Assam
People celebrated Kati Bihu festival in Assam's Bongaigaon area.
The Kati Bihu is also closely related to agriculture.
Kati Bihu is celebrated on the first day of 'Kati' month in the Assamese calendar.
On the occasion of Kati Bihu, women, both in urban and rural areas, try to ward off evil and pray for a rich harvest by lighting earthen lamps.
This is a much sombre festival when compared to the other two Bihu festivals of the state – the Rongali and Bohagi Bihu.
The festival is held at this time of the year since the granaries of the farmers usually remain empty and therefore it is known as Kongali (poor) Bihu.
Dharmendra Pradhan launches trial run of Delhi's buses on Hydrogen-Blended CNG
Union Minister of Petroleum & Natural Gas and Steel Dharmendra Pradhan inaugurated Indian Oil's compact reformer plant and launched the much-awaited trial run of Delhi's buses on Hydrogen-blended CNG (HCNG).
It was launched at the Rajghat Bus Depot-I of Delhi Transport Corporation (DTC).
H-CNG blends can be produced directly from CNG, bypassing the energy-intensive electrolysis process and high-pressure blending costs.
It provides a higher yield H-CNG mixture by up to 4% to 5% compared to CNG's input quantity.
The cost of H-CNG production by the above process is about 22% cheaper than conventional physical blending.
Uttar Pradesh Governor launches Safe City Project, a women's safety campaign, in Lucknow
Uttar Pradesh Governor Anandiben Patel inaugurated the 'Safe City Project'.
It is a 180-day-long campaign under which the police and other departments will work towards the safety of women.
The Governor flagged off 100 pink scooties and 10 four-wheeler police vehicles as part of the campaign.
Lucknow is among eight cities in the country selected for the 'Safe City Project'.
The central government has approved the project for Lucknow at a total cost of Rs 194 crore with an aim to strengthen security of women in public places.
The projects will be financed under Nirbhaya Fund at a cost of INR 2919.55 Crores.
14 States report reduction in prevalence of parasitic intestinal worm infection 'Soil-Transmitted Helminthiases'
The Health Ministry has said that 14 States have reported reduction in prevalence of parasitic intestinal worm infection also known as Soil-Transmitted Helminthiases (STH).
While 9 States have shown substantial reduction in worm prevalence in the STH follow up prevalence survey.
These States are Chhattisgarh, Himachal Pradesh, Meghalaya, Sikkim, Telangana, Tripura, Rajasthan, Madhya Pradesh and Bihar.
Soil-Transmitted Helminthiases is a significant public health concern mostly in low resource settings.
These are known to have detrimental effects on children's physical growth and well being and can cause anemia and under-nutrition.
Since its launch in 2015, the National Deworming Day (10 February), a flagship program of the Ministry of Health is run as a biannual single day programme implemented through the platforms of schools and anganwadis.
Elavenil wins gold, Shahu Mane silver in Sheikh Russel International Air Rifle Championship
World number one Indian Elavenil Valarivan won a gold medal and Shahu Tushar Mane bagged a silver in the Sheikh Russel International Air Rifle Championship.
The championship was organised by Bangladesh Shooting Sport Federation (BSSF).
In the 60-shot competition in which shooters from six nations participated, including hosts Bangladesh and India, Elavenil shot a modest 627.5 to come out on top.
Shiori Hirata won the silver with 622.6, while Indonesian Vidya Toyyiba took the bronze with 621.1.
Sports Minister Kiren Rijiju Attends Y20 Summit Virtually
Union Minister of Youth and Sports Kiren Rijiju attended the Youth-20 (Y20) Summit being held virtually in Riyadh, Saudi Arabia.
The Y20 Youth Summit is a youth-led event bringing young leaders from across G20 countries to discuss and debate the G20 Leaders' agenda.
The Summit concludes with the drafting of the Y20 communique.
Indian side emphasized on galvanizing the youth to take on the challenges set forth by the worldwide COVID 19 Pandemic.
The theme of the Summit was "Government – Youth dialogue on post-COVID-19 opportunities".
Extra Notes(Question ask on Tomorrow)
Indian Navy

Founded

5 September 1612
Country
 India
Type
Navy
Role
Naval warfare, force projection, sealift, nuclear deterrence
Size
67,252 active personnel[1]
55,000 reserve personnel[2]
300 ships (excl. auxiliaries)
Approx. 300 aircraft
Part of
Indian Armed Forces

Headquarters

Integrated Defence Headquarters, Ministry of Defence, New Delhi

Motto(s)

शं नो वरुणः

 (Sanskrit)
Shaṁ No Varunaḥ (ISO)


transl. 'May the Lord of Water be auspicious unto us'


Recruitment: Indian Navy – An Ocean of Opportunities
Colours
Navy blue and white 

 

 

March

Jai Bharat (Victory to India)

Anniversaries

Navy Day: 4 December
Operational fleet
Engagements
Website
indiannavy.nic.in
Commanders
Commander-in-Chief
President Ram Nath Kovind
Chief of the Naval Staff (CNS)
Admiral Karambir Singh, PVSM, AVSM[3]
Vice Chief of the Naval Staff (VCNS)
Vice Admiral G. Ashok Kumar, AVSM, VSM[4]
Deputy Chief of the Naval Staff (DCNS)
Vice Admiral M. S. Pawar, AVSM, VSM[5]
Notable
commanders
Admiral S. M. Nanda,
Admiral Ram Dass Katari
Insignia
Naval ensign
Aircraft flown
Fighter
MiG-29K
Helicopter
HAL Dhruv, Kamov Ka-28, Kamov Ka-31, Sea King Mk.42C, UH-3 Sea King, HAL Chetak, MH-60 Seahawk
Utility helicopter
HAL Dhruv
Patrol
Boeing P-8 Poseidon, Ilyushin Il-38, Dornier Do 228
Reconnaissance
IAI Heron, IAI Searcher Mk II
Trainer
BAE Hawk, HAL HJT-16, Pipistrel Virus
Indian Army

Crest of the Indian Army

Founded

1 April 1895
Country
 India
Type
Army
Role
Land warfare
Size
1,237,117 active personnel[1]
960,000 reserve personnel[2]
Part of
Indian Armed Forces

Headquarters

Integrated Defence Headquarters, Ministry of Defence, New Delhi
Motto(s)
Service Before Self
Colours
Gold, red and black


 

 

 

March
Quick: Qadam Qadam Badhaye Ja (Keep stepping forward)
Slow: Samman Guard (The Guard of Honour)

Anniversaries

Army Day: 15 January
Aircraft
315[3]
Website
indianarmy.nic.in
Commanders
Commander-in-Chief
President Ram Nath Kovind
Chief of Defence Staff (CDS)
General Bipin Rawat
PVSM, UYSM, AVSM, YSM, SM, VSM, ADC
Chief of the Army Staff (COAS)
General Manoj Mukund Naravane, PVSM, AVSM, SM, VSM, ADC
Vice Chief of the Army Staff (VCOAS)
Lieutenant General Satinder Kumar Saini, AVSM, YSM, VSM
Notable
commanders
Field Marshal K. M. Cariappa, OBE
Field Marshal Sam Manekshaw, MC
General K. S. Thimayya, DSO
Insignia
Flag
Aircraft flown
Attack
HAL Rudra, HAL LCH
Helicopter
HAL Dhruv, HAL Chetak, HAL Cheetah
QUIZ TIME
[Current Affair 22 Oct 2020-ORSP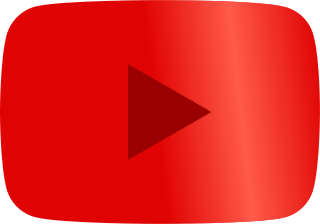 Welcome To
Odisha Regional Study Point
We Allows the best competitive exam preparation for SSC,BANKING, RAILWAY &Other State Exam(CT,BE.d)…etc
In ଓଡ଼ିଆ Language…
Why opt ORSP?
✅Daily Free Live class
✅Daily Free practice Quiz
✅FREE Live Tests Quiz
✅Performance Analysis
✅All Govt Exams are Covered
❓LIVE CLASS SCHEDULE❓
🔍 EVERY DAY🔎
6.00 AM- Current Affairs Live
2.00 PM- Resoning Live
2.50 PM- GS/GA Live
8.00 PM – ENGLISH LIVE
8.30 PM – Math Live
9.15 PM- Topper Announcement
9.30 PM- DECE PYP Live
Sunday-English+Odia Live+Teaching Aptitute
PRIZE DETAILS—
IF YOU HAVE ANY DOUT CLICK ON BELOW IMANGE OR YOU WILL FIND EVERYTHING BELOW
ORSP TELIGRAM LINK- https://t.me/ORSP_OFFICIAL
ORSP DISCUSS TELEGRAM LINK- https://t.me/joinchat/QgjyeVRz4wm4_UmdKw6Wzw
DECE TELEGRAM LINK-https://t.me/ignoudece2020
DECE DISCUSS LINK-https://t.me/joinchat/QgjyeVkzi4FU4XfkmiMrrQ
Subscribe Our YouTube Channel – https://www.youtube.com/c/ODISHAREGIONALSTUDYPOINT
App Download Link-
DOWNLOAD FROM GOOGLE PLAY STORE
WATCH Our STUDY PLAN Video for Kick Start your Competitive Exam Prep.
✏️✒️📚📖✅✅✅
ORSP Daily74M Quiz App(Earn Money by Answering Daily Quiz(Current Affairs+Math+Reasoning+GS+GA)-(WATCH VIDEO)
Join With us As per Schedule
And
Happy Learning…
Thank You
ORSP
(9502052059)