IMPORTANT CURRENT AFFAIRS-06 NOV 2020-ORSP
Welcome To
Odisha Regional Study Point
We Allows the best competitive exam preparation for SSC,BANKING, RAILWAY &Other State Exam(CT, BE.d) DECE(IGNOU) In ଓଡ଼ିଆ Language…
Why opt ORSP?
✅Daily Free Live class
✅Daily Free practice Quiz
✅FREE Live Tests Quiz
✅Performance Analysis
✅All Govt Exams are Covered
World Tsunami Awareness Day: 5 November
World Tsunami Awareness Day is observed across the world on 5 November.
The day is celebrated to spread awareness among people across the world in matters related to the dangers of tsunami.
In December 2015, the UN General Assembly designated 5 November as World Tsunami Awareness Day, calling on countries, international bodies and civil society to raise tsunami awareness and share innovative approaches to risk reduction.
World Tsunami Awareness Day was the brainchild of Japan, which due to its repeated, bitter experience has over the years built up major expertise in areas such as tsunami early warning, public action and building back better after a disaster to reduce future impacts.
Bangladesh and US launch joint naval exercise CARAT Bangladesh 2020
The Bangladesh and US navies launched the 'Cooperation Afloat Readiness and Training (CARAT) Bangladesh 2020' to expand relationships and broaden maritime awareness between the two countries.
The exercise demonstrates U.S. 's continuing commitment to work with the Bangladesh military to address shared maritime security concerns in the region and strengthen partnership to ensure a free and open Indo-Pacific region.
Historically, the CARAT exercises involve people to people interactions and a variety of professional exchanges. These will take place online this year due to the COVID 19 pandemic.
The sea-phase of the exercise will take place in the Bay of Bengal with ships from both countries.
ISRO to launch Earth Observation Satellite EOS01 on Nov 7
The Indian Space Research organisation ISRO has scheduled the launch of the Earth Observation Satellite EOS01.
Nine other customer satellites will also be carried into space by the workhorse launch vehicle PSLV-C49.
This would be the first launch by the ISRO after the Covid-triggered lockdown.
The ISRO says the earth observation satellite EOS-01 is intended for applications in agriculture, forestry and disaster management support.
Enhanced PINAKA rocket successfully flight tested
Enhanced PINAKA rocket, developed by Defence Research and Development Organisation, DRDO has been successfully flight tested from Integrated Test Range, Chandipur off the coast of Odisha.
Development of the Enhanced Pinaka system was taken up to achieve longer range performance compared to earlier design with reduced length.
A total of six rockets were launched in quick succession and the tests met complete mission objectives.
All the flight articles were tracked by Range instruments such as telemetry, radar and Electro Optical Tracking Systems which confirmed the flight performance.
Enhanced version of the Pinaka rocket would replace the existing Pinaka Mk-I rockets which are currently under production.
Defence Research and Development Organisation of India
रक्षा अनुसंधान एवं विकास संगठन
Agency overview
Formed
1958
Headquarters
DRDO Bhavan, New Delhi
Motto
Sanskrit: 

बलस्य मूलं विज्ञानम्


"Strength's Origin is in Knowledge"[1]
Employees
30,000 (5,000 scientists)[2]
Annual budget
 

₹14,818.74 crore

 (US$2.1 billion)(2017-18)[3]
Minister responsible
Agency executive
Parent agency
Ministry of Defence
Website
drdo.gov.in

Hardeep Singh Puri launches 'Nurturing Neighbourhoods Challenge'
Housing and Urban Affairs Minister Hardeep Singh Puri launched the Nurturing Neighbourhoods Challenge focusing on shaping cities for young children and their families.
The challenge is conducted with the support of the Bernard van Leer Foundation, Netherlands with technical support from WRI lndia.
Through the challenge, selected cities will receive technical assistance and capacity-building to reimagine parks and open spaces, with early childhood-oriented amenities and create accessible, safe, walkable streets for young children and families.
The challenge will be open to all Smart Cities, other cities with more than five lakh population, and capitals of States and Union Territories.
Dehradun Municipal Corporation launcheds Plastic Lao MASK LE JAO initiative
Dehradun Municipal Corporation has launched an initiative named Plastic Lao MASK LE JAO to fight against the menace of plastic waste and contain the spread of Covid-19.
It has distributed Five thousand face masks in exchange for plastic waste.
It will create awareness in the public against plastic waste and also the importance of masks.
Six women led startups win COVID-19 Shri Shakti Challenge organized by MyGov
Six women led startups have won COVID-19 Shri Shakti Challenge organized by MyGov in collaboration with UN Women.
MyGov launched the COVID-19 Shri Shakti Challenge in April this year in collaboration with UN Women with an objective to encourage and involve women led startups to come up with innovative solutions that can help in the fight against COVID-19.
The challenge received an overwhelming response with a total of 1 thousand 265 entries, from across the nation.
The Jury selected top 3 entries as winners, and in view of the high quality of solutions presented, decided to recognize 3 additional entries as 'Promising Solutions'.
In addition to the earlier announced reward of Rs. 5 lakh for the top 3 winners, UN Women also rewarded Rs. 2 lakh each to the 3 startups chosen for their promising solutions.
PM Modi to chairs Virtual Global Investor Roundtable Conference
Prime Minister Narendra Modi chaired the Virtual Global Roundtable Conference.
The Roundtable is being organized by the Ministry of Finance and National Investment and Infrastructure Fund.
It is an exclusive dialogue between leading global institutional investors, Indian business leaders and the highest decision makers from the Government of India and Financial Market Regulators.
Union Finance Minister, Minister of State for Finance, RBI Governor and other dignitaries will also be present on the occasion.
Women's T-20 Challenger gets underway in Sharjah
The Third Season of the Women's T20 Challenge began with defending champions Supernovas taking on Velocity in Sharjah.
India T20I captain Harmanpreet Kaur led defending champions the Supernovas and take on Mithali Raj-led Velocity.
This tournament, like previous editions, will take place during the IPL playoffs.The three teams – Supernovas, Velocity and Trailblazers – are set to play three matches in Sharjah, with the final scheduled on 9th of November at the same venue.
Following the Corona virus pandemic, the Indian Women's team hasn't played any competitive cricket since the T20 World Cup final against Australia which was played on 8th of March.
6th & shortest served CM of Bihar Satish Prasad Singh passes away
Former Chief Minister and Socialist of Bihar, Satish Prasad Singh passed away.
He was born on January 1, 1936, in Korchakka(now known as Satish Nagar) Village, Khagaria district, Bihar.
Satish Prasad Singh, the leader of Soshit Samaj Dal became the 6th and the shortest- served CM of Bihar for 5 days (28 January to February 1, 1968) with the support of Indian National Congress (INC).
IMPORTANT CURRENT AFFAIRS-06 NOV 2020-ORSP
Extra Notes(Question ask on Tomorrow)
PADMA VIBHUSHAN (Very Important For Upcomming Exam)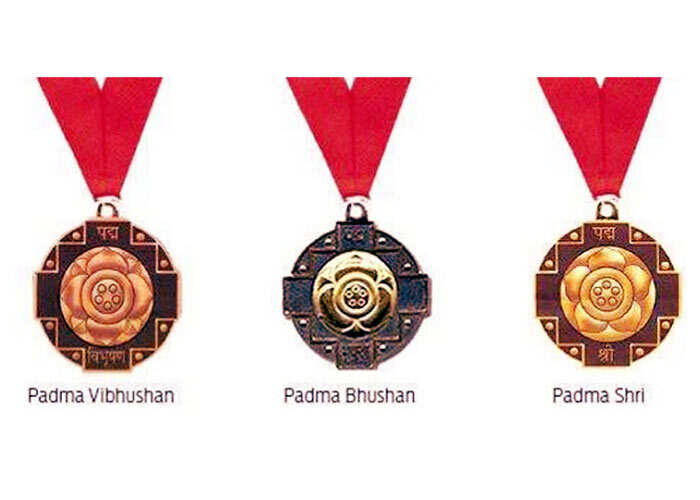 IMPORTANT CURRENT AFFAIRS-06 NOV 2020-ORSP
QUIZ TIME
LEADERBOARD
Pos.

Name

Score

Duration

Points

1

Manoranjan Nayak

100 %

25 s

10

2

Suchismita Mahanta

100 %

28 s

10

3

Nirupama Mahanta

100 %

28 s

10

4

Monalisa Sahoo

100 %

28 s

10

5

Deepali Goud

100 %

30 s

10

6

Sasmita Pradhan

100 %

33 s

10

7

Laxmipriya Suluna

100 %

34 s

10

8

Pujalata Sandha

100 %

36 s

10

9

ThomasinopyDO ThomasinopyDO

100 %

38 s

10

10

Sonali Naik

100 %

40 s

10

11

Bharti Mahanta

100 %

40 s

10

12

Damayanti Mahanta

100 %

40 s

10

13

Rasmilata BHAKTA

100 %

45 s

10

14

Smrutichhanda Parida

100 %

45 s

10

15

Satyabati Naik

100 %

46 s

10

16

Pragnya Dash

100 %

47 s

10

17

Rashmita Panda

100 %

48 s

10

18

Tamanna Pattanayak

100 %

51 s

10

19

Shraddha Khatua

100 %

53 s

10

20

Dwitikrushna Mohanty

100 %

53 s

10

21

Smaranika Nayak

100 %

83 s

10

22

Runu Sau

100 %

95.5 s

10

23

Bedabyasa Parida

100 %

102 s

10

24

Manjulata Mahanta

100 %

124 s

10

25

Janmenjay Mandal

100 %

289 s

10

26

Kalpana Mohanta

90 %

34 s

9

27

Kalpana Biswal

90 %

46 s

9

28

Jayashree Behera

90 %

49 s

9

29

Krishna Naik

90 %

129.5 s

9

30

USHARANI MAHANTA

80 %

56 s

8

31

Jhunubala Nayak

80 %

174 s

8

32

Yogismita Dash

78.33 %

49 s

7.83

33

Tapasini Mahanta

60 %

205 s

6

34

Rasmi Acharya

50 %

100 s

5

35

Girijarani Mohanta

40 %

62.5 s

4

36

Ranjita Yadav

30 %

83 s

3
WATCH VIDEO
IMPORTANT CURRENT AFFAIRS-06 NOV 2020-ORSP
IMPORTANT CURRENT AFFAIRS-06 NOV 2020-ORSP
Welcome To
Odisha Regional Study Point
We Allows the best competitive exam preparation for SSC,BANKING, RAILWAY &Other State Exam(CT, BE.d) DECE(IGNOU) In ଓଡ଼ିଆ Language…
Why opt ORSP?
✅Daily Free Live class
✅Daily Free practice Quiz
✅FREE Live Tests Quiz
✅Performance Analysis
✅All Govt Exams are Covered
IF YOU HAVE ANY DOUT CLICK ON BELOW IMANGE OR YOU WILL FIND EVERYTHING BELOW
❓LIVE CLASS SCHEDULE❓
🔍 EVERY DAY🔎
6.00 AM- Current Affairs Live
2.00 PM- Resoning Live
2.50 PM- GS/GA Live
8.00 PM – ENGLISH LIVE
8.30 PM – Math Live
9.15 PM- Topper Announcement
9.30 PM- DECE PYP Live
Sunday-English+Odia Live+Teaching Aptitute
ORSP TELIGRAM LINK- https://t.me/ORSP_OFFICIAL
ORSP DISCUSS TELEGRAM LINK- https://t.me/joinchat/QgjyeVRz4wm4_UmdKw6Wzw
DECE TELEGRAM LINK-https://t.me/ignoudece2020
DECE DISCUSS LINK-https://t.me/joinchat/QgjyeVkzi4FU4XfkmiMrrQ
Subscribe Our YouTube Channel – https://www.youtube.com/c/ODISHAREGIONALSTUDYPOINT
App Download Link-
DOWNLOAD FROM GOOGLE PLAY STORE
WATCH Our STUDY PLAN Video for Kick Start your Competitive Exam Prep.
✏️✒️📚📖✅✅✅
ORSP Daily74M Quiz App(Earn Money by Answering Daily Quiz(Current Affairs+Math+Reasoning+GS+GA)-(WATCH VIDEO)
Join With us As per Schedule
And
Happy Learning…
Thank You
ORSP
(9502052059)